Samsung
Research & Development
As one of the premier global mobile brands, Samsung needs to constantly perform research and development on new consumer experiences. With resource constraints in the Seattle metropolitan area, Samsung had very specific and high-level talent and technical needs that required a partner with a very deep and diverse skill set. By providing that talent combined with our in-house mobile and platform development capabilities, we became an integral part of the Samsung research & development team.
Challenge
Assemble a team quickly and integrate fully as an extension of their Silicon Valley office to meet very tight production timelines
Solution
Research and innovate concepts for new apps and technologies, producing high fidelity rapid prototypes for evaluation by Samsung stakeholders
How We Did It
Our team of UX experts worked seamlessly with core Samsung personnel to ideate for potential development, acting as a research incubator in Seattle. We approached promising concepts with rapid design and prototyping, delivering fully functional prototypes that influenced actual consumer-facing products.
Chef Collection App
Part of the Smart Home ecosystem
While we were developing ideas for the Smart Home, we found a need for an app that tied the tablet experience to Samsung's new Chef Collection line of major appliances. The Chef Collection App is a curated digital publication for culinary needs, providing a resource for both recipes and improving one's cooking skills. We were able to leverage Samsung's Club des Chefs and other partners to provide a unique experience of having your own personal culinary advisor at your fingertips.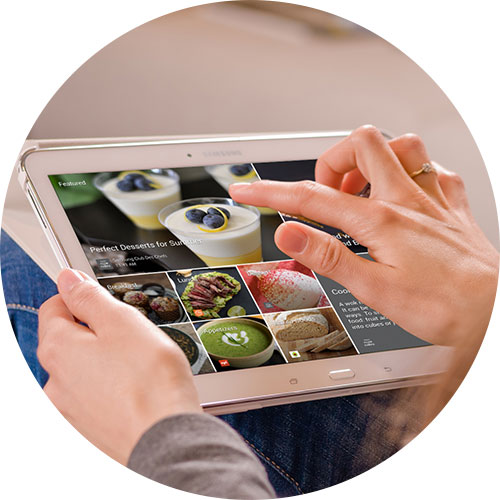 AllTogether for Galaxy
Shipped exclusively on Galaxy devices
We were tasked with finding a solution to the awkward and sometimes challenging experience of sharing moments with one another. Our solution leveraged multiple technologies that worked together seamlessly behind the scenes, so users could share photos quickly, securely, and anonymously. Context was key, and the app would detect those close by automatically and complete any transaction using the best method available, thus avoiding common hindrances like network connectivity issues.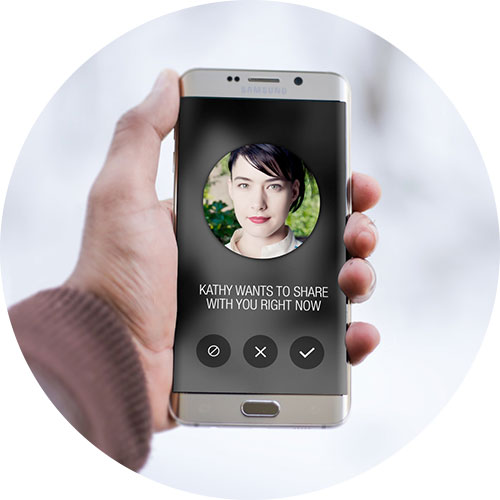 Sports App
Contextually relevant & engaging
Seeing an opportunity to build on the sports arena experience with a unique mobile app, we started by doing a lot of user research to identify the key features that would engage each persona. Our prototype showcased the contextual relevance of time, location, and user history and interests. Using gamification, polls, and simple, fun interactions, we could get to know our users through engagement, providing data and offers more relevant to the user, and even anticipate some of their needs.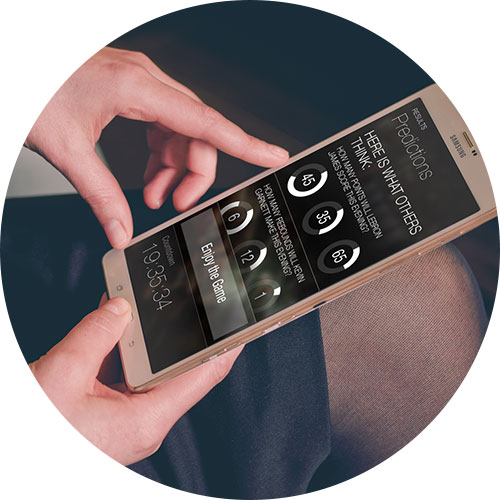 Outcome
As a proven ideation partner, our goal was to produce ideas, with the production of refined concepts defining our success. Our ideas survived the gauntlet of Samsung's product development process and went on to produce consumer products.