FlightSafety
Application Suite
FlightSafety International provides professional aviation training including flight simulation training on a variety of aircraft. Needing to revamp and expand several of their internal applications for managing training document subscriptions, they were looking to improve administrative efficiency. They also wanted to create new customer facing applications to provide a richer training experience for students.
Challenge
Design and develop a suite of applications with a consistent look and feel for managing a wide array of business functions, from document distribution to information management to performance tracking
Solution
A new subscription platform using a hybrid model of technologies for data synced across applications and a distributed service-based architecture, with a new design system for a cohesive user experience
FlightBag Application Demo
*Video by FlightSafety International
How We Did It
We worked closely with FlightSafety's IT department to come up with tailored solutions for each of their application needs, while keeping in mind the holistic experience needed to let users move comfortably between apps.
A New Design System
Creating a flexible interface template
Our design team reviewed FlightSafety's existing branding and expanded upon it to create a modern, flat visual style to use on both native iPad applications and responsive web apps. Applying styles to a variety of reusable user interface elements including navigation, filters, data tables, forms, charts, and more, we created a design system that allowed Flightsafey users to have a consistent experience across applications. This system supported a variety of user roles as well as usage conditions from a stationary desktop to a mobile tablet inside a dark flight simulator.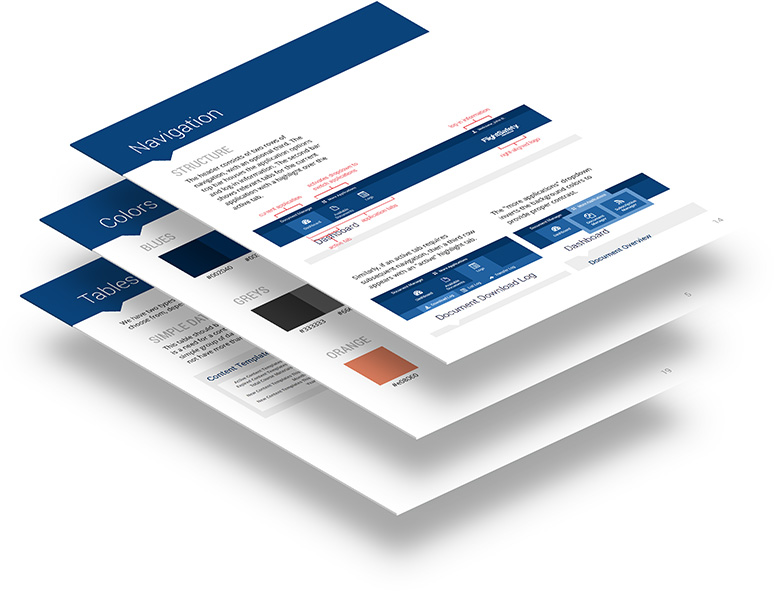 A New Application Platform
Establishing a new enterprise architecture
FlightSafety has a long and rich history of providing great service for their customers through a collection of proven applications. As technology evolves, it can be difficult to introduce new concepts into an established environment. By introducing a more distributed service architecture that could be consumed by any new FlightSafety application, we were able to integrate our new application platform within the existing environment to provide a seamless experience for the end user. This approach opened the door for us to create mobile apps and mobile friendly experiences.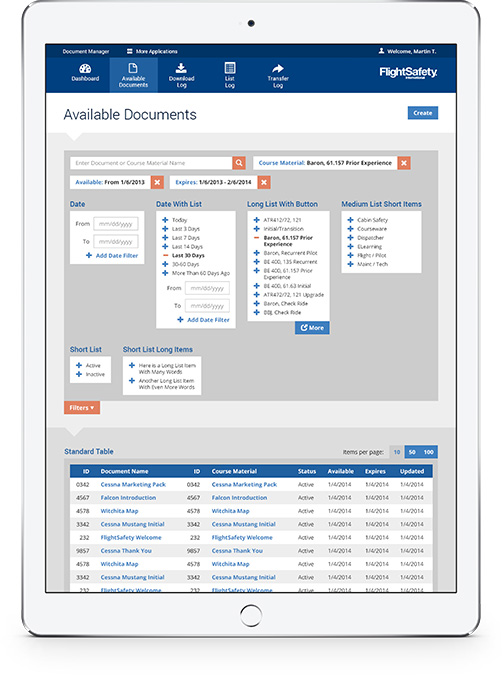 Enterprise Business Intelligence
Organization-wide data integration
For an organization that is as large and distributed as FlightSafety International, it can be difficult for executives to compare the performance of each training center. Needing to devise a technical method for evaluating center performance, they turned to us for the solution. We designed and built an interactive dashboard employing a comprehensive data warehouse for continuous evaluation of each center and program. We provided a solution that not only looked visually stunning, it gave the FlightSafety management team new information all in one simple tool.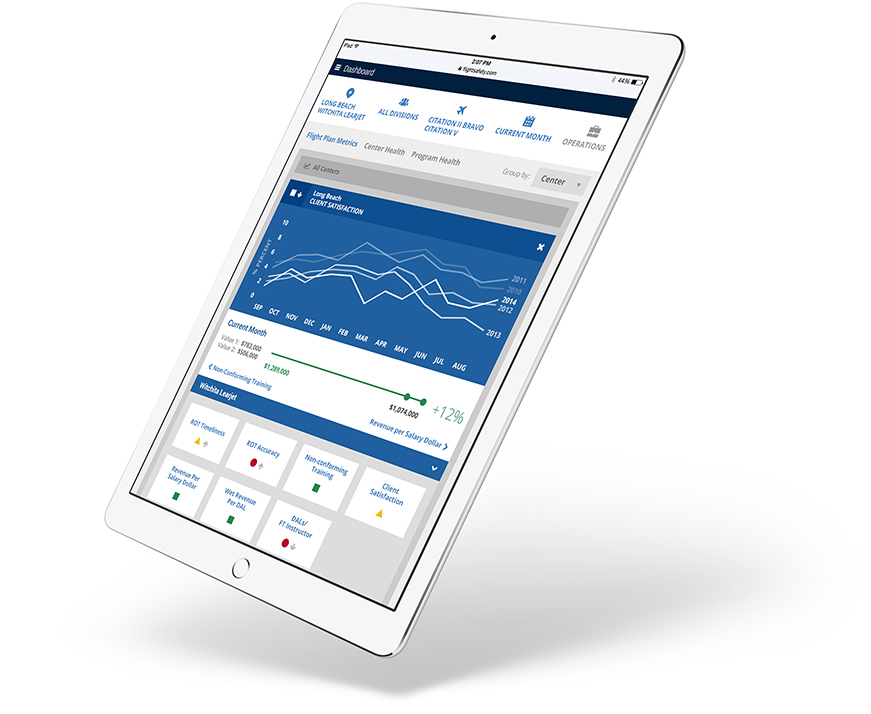 Start a Project
In need of an enterprise application suite?