Microsoft is the leading platform and productivity company in the modern cloud-driven landscape. They developed a vast partner channel known as the Microsoft Partner Network (MPN) for better reach to their customers throughout the world. To promote partner engagement in the MPN program, Microsoft awards successful partners with competency achievements to better connect with their customers by promoting their Microsoft-endorsed status.
Challenge
Work closely with the MPN IT team to integrate with their existing partner database, creating a system that limits the distribution of custom logos to the partner organizations that earned each achievement, while making logo customization simple for users
Solution
An application with a fluid UX design allowing users to create logos that fit their partner profile, integrating the current MPN branding, and adopting leading edge technology by pushing the partner program into the Microsoft Azure Cloud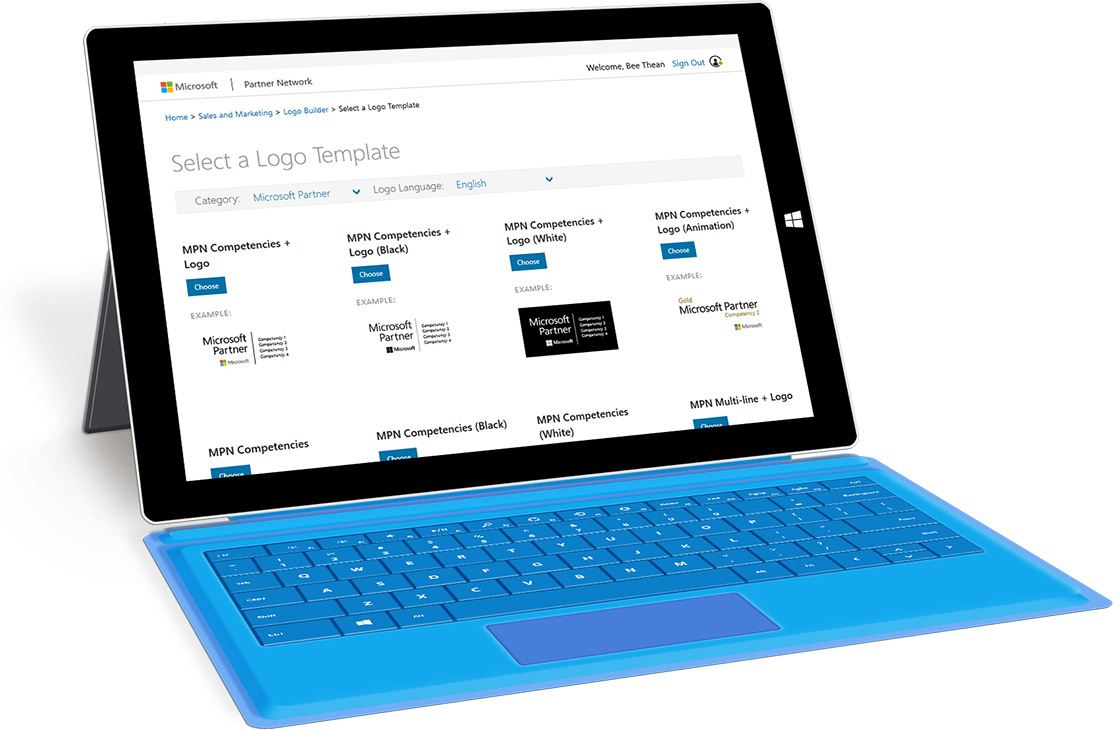 How We Did It
A successful outcome was only possible by coordinating our work with several teams at Microsoft (the Windows Azure team, application security team, localization team, Microsoft IT, and MPN branding team) to get the data we needed along with the necessary approvals required to develop an application in the enterprise space.
Going Responsive
Build your logo from anywhere
After a successful application launch, Microsoft wanted to take the technology further by expanding the options for what types of devices Logo Builder would run on. This was a great opportunity for a UI/UX refresh and our design team went to work. The result was a streamlined user experience that was fully responsive. Partners could now easily obtain logos from a tablet or even a smartphone!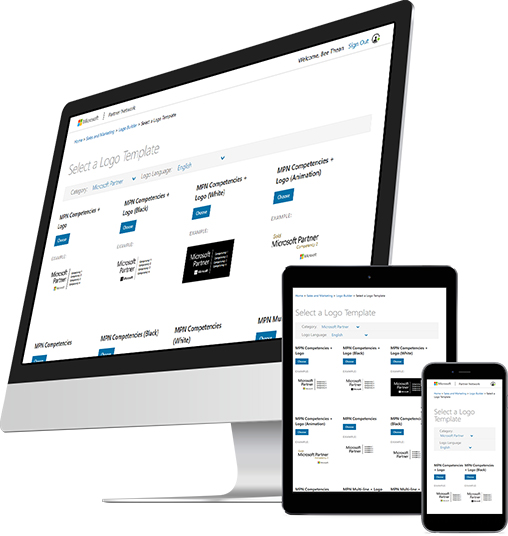 A Flexible Outcome
Creating dynamic logos in Logo Builder
The original architecture for Logo Builder was developed to be extremely flexible because we knew that logos would change over time and MPN would evolve how logos were awarded to partners. This bet really paid off with the most recent addition to Logo Builder: custom dynamic logos. Our flexible architecture allowed us to use several image rendering engines or add a new engine without making significant code changes. So, when Microsoft approached us to create a custom dynamic image for Gold Partners, we were able to quickly turn around a robust solution.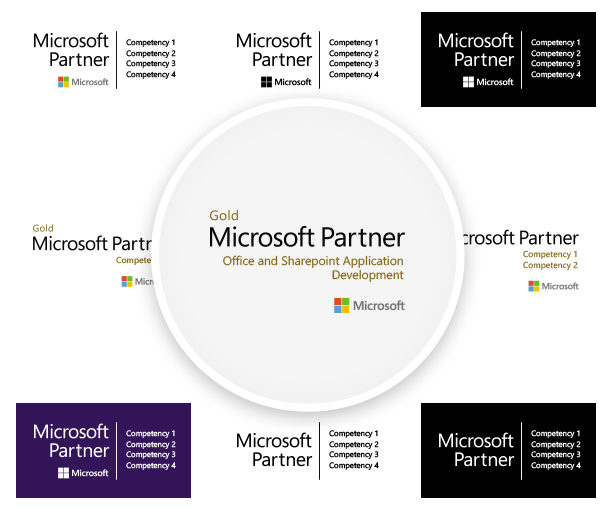 Start a Project
Interested in a custom web application?